festival
Carpathian Yoga Fest 2018
Yoga Festival Carpathian Yoga Fest 2018 in the Carpathians has already become an annual, large-scale and expected event. The purpose of the festival is "yoga for everyone". We want to fill our participants with joy, faith in themselves, with optimism and goodness. We want them to carry these qualities further to make the world around better.
This year we are preparing for you a rich program with lectures, seminars and practical classes on three stages from leading Ukrainian and foreign masters, intertwined with entertainment, excursions and active recreation in a stunningly beautiful, clean place with huge energy potential.
Festival news
Latest posts from our blog
huge potential for everyone
At the Carpathian Yoga Fest 2018 you will find

Masters
The best yoga teachers, cool program of classes, the palette of styles in the scene of the CYF 2018 - real yoga awakens here. A unique space for the realization of the creative potential of each participant. Open your potential with top class masters!

Holiday
A big celebration of yoga in the primeval beauty of the Carpathian Mountains. The animating force of music and mantras, nature, cognition, recovery – yoga quintessence of the year awaits you here!

Reloading
Full reloading: body balance and peace of mind for the whole year. Agree, you can do everything, but you need a recharge. At the international festival Carpathian Yoga Fest 2018 an inexhaustible source of vitality is waiting for you!

Recreation
Comfortable, healthy, interesting rest in a circle of like-minded people. Forget for a few days about the city bustle, breathe fresh air, eat the most delicious and healthy local cuisine, communicate with interesting people.
Masters
The most outstanding teachers are waiting for you on the Carpathian Yoga Fest 2018
the final programm already on the approval
Master classes, trainings from well-known practitioners
Cost
Make a choice and register now
This year, you have the opportunity to visit the festival Marino Yoga Fest (Spain) in March 6-13, 2018 and the 5th anniversary Carpathian Yoga Fest in June 3-10, 2018. Join us, and each of these festivals will become for you a blessed source of unique knowledge and unforgettable emotions!
reviews
Guests' impressions about previous festivals
FAQ
Briefly about the important
The festival Carpathian Yoga Fest 2018 is for both beginners and experienced practitioners. If you have just started to be interested in yoga and are afraid not to withstand physical activities during classes, then your worries are in vain.
The practice of yoga is a means for knowing your abilities and going beyond them. You will have the opportunity to learn how to breathe, relax, be flexible and control your body.
Of course! But not all the children (especially the small children) will be interested in listening to masters for a long time with adults, so, since we do not provide childcare, parents need to think about their leisure time.
A big plus is that there are many options for children's pastime at the location of the Festival 2018 (see the "For Children" page in the "FAQ" section).
One of the most successful and "all-in" – this is an excellent children's camp on the basis of the complex "Izki" for children from 6 to 16 years.
The price includes:
a program of workshops with famous masters and yoga teachers (depending on your chosen variant of visiting the Festival);
entertainment evening show program of the festival.
Transport, food and accommodation are not included in the main fees. We also offer a tent camp for camping lovers.
sponsors
General sponsor of the Carpathian Yoga Fest 2018

Торговая марка «Моршинская» – официальный водный партнер фестиваля Carpathian Yoga Fest 2018! Быть в хорошей форме всем участникам фестиваля поможет природная вода «Моршинская», ведь благодаря уникальному комплексу моршинских источников она ежедневно обеспечивает правильную работу организма. Будь в форме вместе с «Моршинской»! Всегда в форме! Всегда «Моршинская»!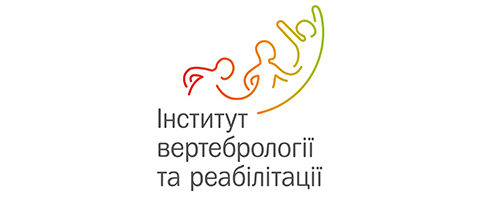 The Institute of Vertebrology and Rehabilitation is a network of modern medical centers in Lviv, Ivano-Frankivsk and Kiev. Specialists of the Institute focus on individual approach, prevention and complex treatment of such diseases as: spine osteochondrosis, arthrosis, radiculitis, ligaments and tendons diseases, protrusions and hernias of intervertebral discs, etc. More than 90% satisfied patients!
partners
The festival is supported by brands and organizations