Practice yoga with Ukrainian yoga teachers – support the victims of the Russian invasion!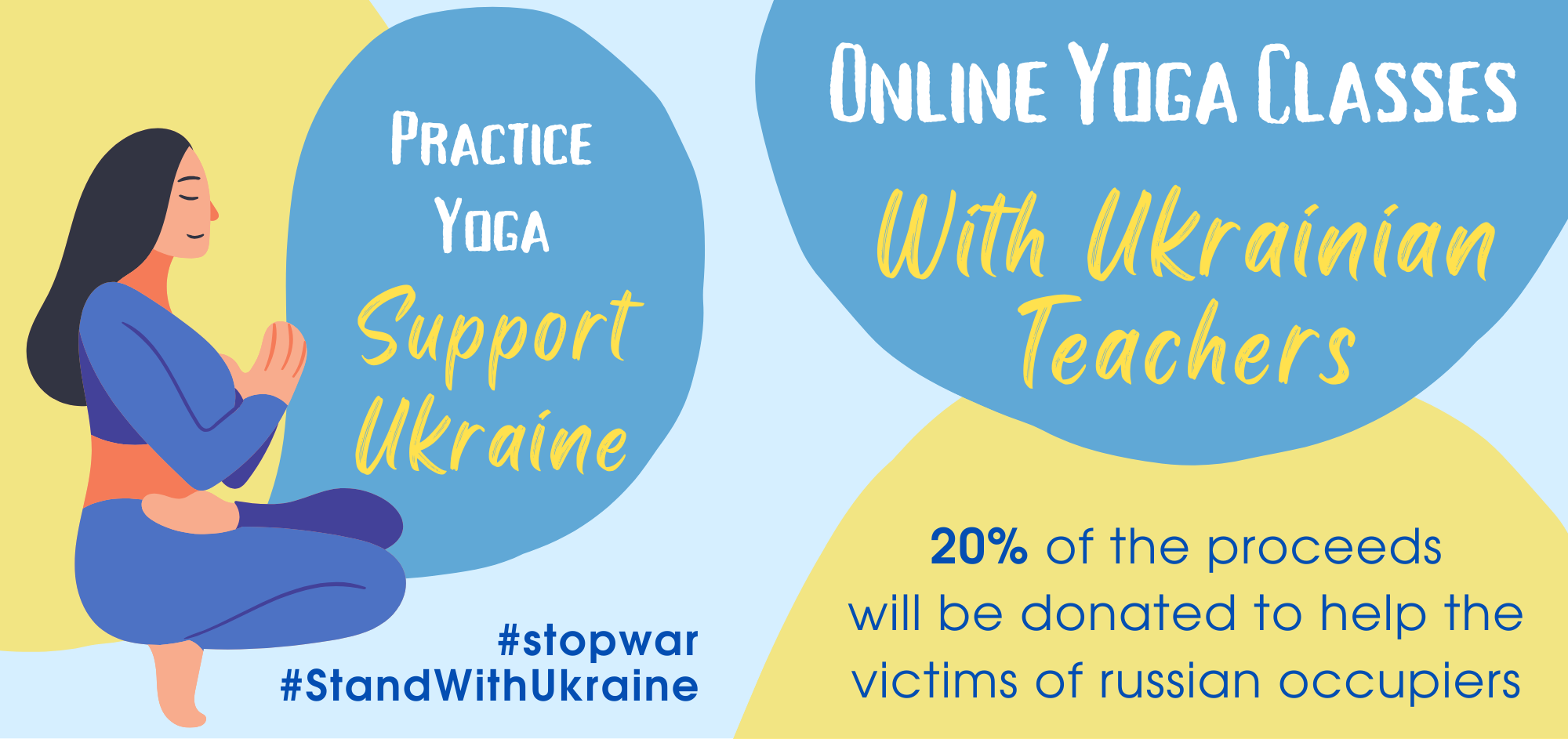 Yogis of Ukraine continue to do what they do best! Help us stay in touch with your personal inner world, mental peace and awareness of your own body.
20% of the proceeds will be donated to the fight against the Russian occupiers or to help the victims, the rest of the funds will be used to create sources of income for the yoga community of Ukraine and support our project. In addition, we plan to collect targeted donations for the specific needs of our defenders, which can be joined by each of you.
A powerful way to express your support for Ukrainians is to join our classes!
By joining our little community and sharing the word about it you can provide essential help and support for those who are fighting to protect their homes and children, their country and their pride. By developing mentally safe and supportive yoga environment here, we can help Ukrainians recharge and go through this extremely traumatic experience together.