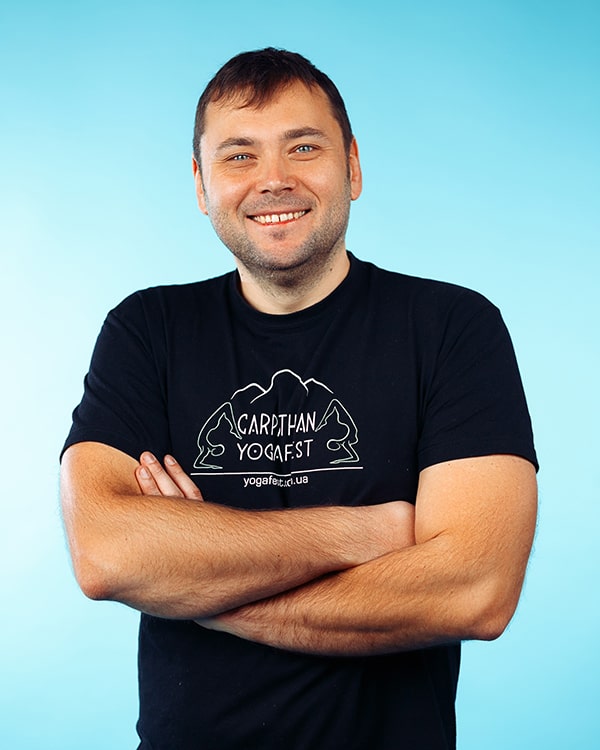 The organizers of the Carpathian Yoga festival are the biggest yoga formation in Ukraine "Hebeyos" and the leader of yoga goods sales company "Yoga Market".
The yoga center "Hebeyos" is the core of the of the whole Western Ukraine yoga life. The yoga school "Hebeyos" during its existence has organized and successfully conducted a large number of various public events aimed at popularizing yoga and a healthy lifestyle:
annual yoga and personal development festivals — Carpathian Yoga Fest 2014, 2015, 2016, 2017, 2018, 2019, 2020;
large-scale free yoga marathons, where familiarization classes in yoga were conducted, visited more than a thousand people;
yoga tours and yoga weekends in the Carpathians;
health and drive events for the Ivano-Frankivsk residents: cycling yoga — to popularize yoga and life in cycling rhythm.
The events of "Hebeyos" are always interesting to everyone who aspires to self-knowledge and intensive self-development of body and spirit.
"Yoga Market" is one of the most popular yoga shops, specializing in the sale of goods for yoga, fitness, oriental practices, and goods for a healthy lifestyle maintain.
Continuous Development
The Yoga Festival Carpathian Yoga Fest has already become an annual expected event. From year to year, it turns into a recognizable brand and significantly expands its audience, moving further beyond Ukraine. Today - this is the pride of the organizers and the most ambitious event in the world of yoga in the country. In an effort to become better every year, we give exceptional impressions, emotions and knowledge.

Popularization of Yoga
We create a unique and useful yoga content, share it with the interested audience through social networks VKontakte, Facebook, Instagram, and own YouTube channel. The festival is a kind of complex of yoga theory and practice: visitors have the opportunity to visit many workshops of the highest level masters in a short time, which makes yoga more accessible, achievable and, of course, qualitative.

Broadening of outlook
For many people, the Festival and other projects of our team become the starting point for changing the vision of the world around us and ourselves in it. It is always a fresh impulse to seek harmony in the body, soul, and relationships. Sometimes all you need for happiness is to look at things from a different angle and get a direction for movement. Persistent work next to those who are able to support and direct, always leads to success.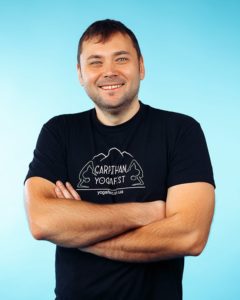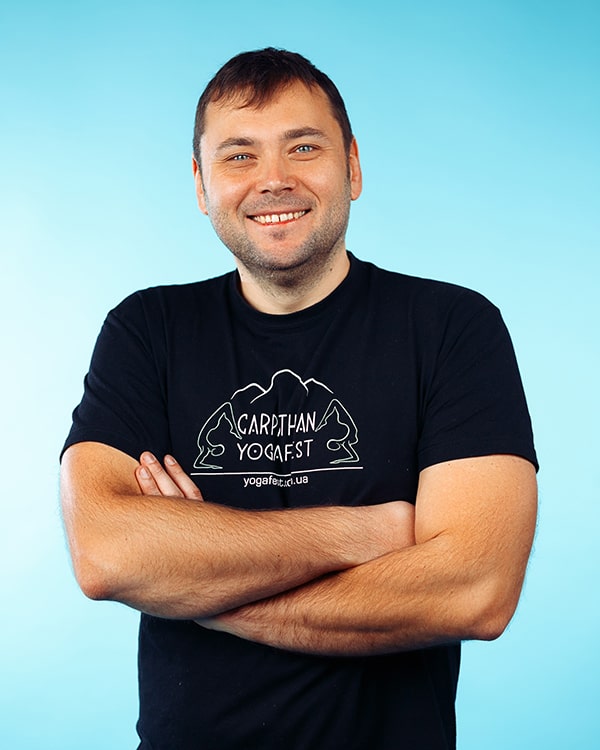 Andrey Kuznetsov
Director of the Festival
An entrepreneur with extensive experience in the successful projects implementation, co-owner of the yoga centers "Yoga IF School", a champion of a healthy lifestyle in all its manifestations. His goal is not only carrying out the Festival year after year, but also having the opportunity to offer visitors more and more in terms of comfort and choice while maintaining an affordable price.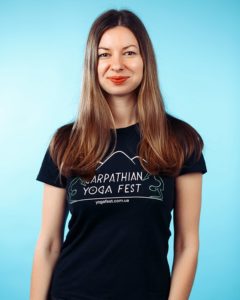 Victoria Synoverska
Development director
For years the establishment of connections and communications with partners, sponsors, masters, guests and other involved persons lies on the delicate shoulders of this girl. Her energy, kindheartedness and optimism allow her to easily reduce all problems, emerged at the participants in such a way that every guest of the festival remains satisfied and positive.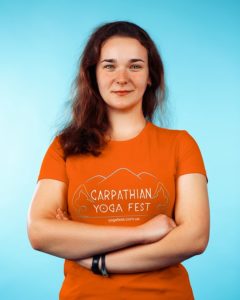 Catherine Sahaidachna
Event-manager
Catherine helps the Festival to stay in the memory of the guests as a well organized, provided with all the necessary items high-level event. Our administrator takes care that all participants can completely devote to the Festival and every year draw from it more and more, regardless of any variables.
we will prove
yoga – it is beautiful, inspiring, available and useful!
Deep transformation starts here: Carpathian Yoga Fest 2020!