Ravinder Jangra
Yoga teacher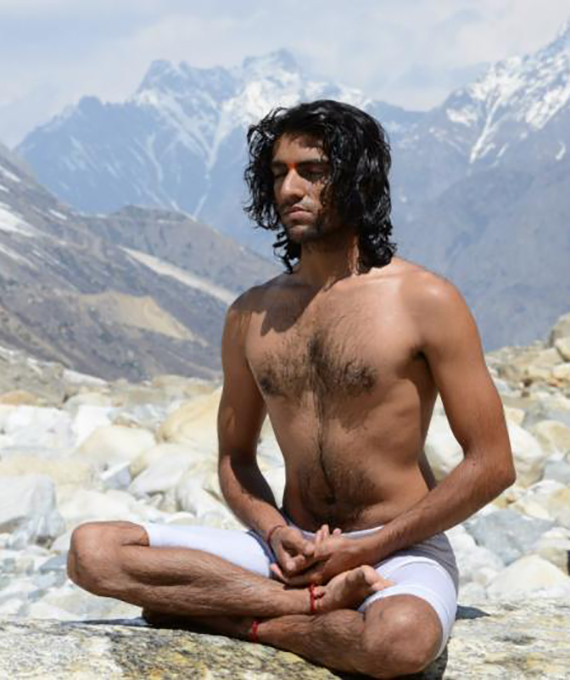 Ravinder Jangra
Ravinder Jangra, born in a small Indian village in the state of Haryana. The boy first learned about yoga from his father, who practiced asanas, pranayama and meditation in the morning. At the age of 12 he entered the Vedic school for the study of ancient texts (Rigveda), mantras and yoga, and at the age of 16, at the insistence of the teacher, went to Rishikesh to his Guru for further study. In the life of the young man came a turning point, when all his time and thoughts he began to devote to yoga practice.
Ravinder studies yoga for more than 20 years, is the champion of India in yoga sports and a certified teacher of Yoga Alliance: SYT Yoga Alliance Professionals.
At a certain stage of life, Ravinder went into solitude and lived in a small hut on the banks of the Ganges River in the Himalayas, where he traversed the path of apprenticeship from powerful masters, hermit yogis. At the same time, after learning about his knowledge in the field of Yoga and yoga therapy, pupils from Rishikesh begin to come to him.
After three years of hermitage, Ravinder returned to society. Choosing the best of the traditions, using his experience and investing his soul, he establishes the Tapasya Yoga school in Rishikesh. He also graduated from the University with a Master's Degree in "Science of Yoga", received a Ph.D. degree and finished courses in yoga and naturopathy.
Ravinder conducts group and individual classes, seminars, trainings for teachers of yoga. Master pays great attention to the use of yoga therapy for the treatment of various diseases, helping people to regain health, joy and harmony in life.
In 2016, Ravinder Djangra was one of the headliners at the Carpathian Yoga Fest and remained in the memory of the participants, as an interesting and charismatic teacher with a high level of training and a huge baggage of knowledge!