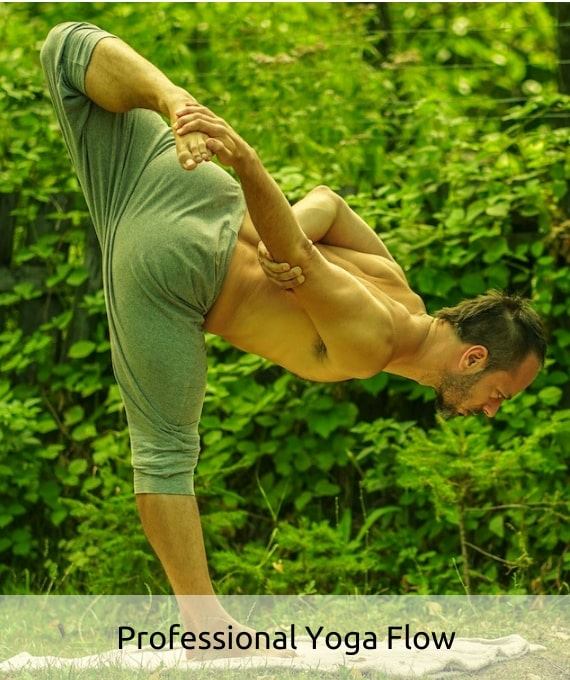 Matej Jurenka
Yoga Teacher

Matej Jurenka 
Matej Jurenka is a leading Slovak yogi, handball player, musician and teacher at the University of Conscious Life.
He is the founder of Endless Knot Yoga, which serves to realize and awaken all human potential, and the Balance Movement method, which combines elements of yoga, rhythmic gymnastics, acrobatics and martial arts.
Born in Bratislava, Slovakia, Matej is of western Slavic origin. At the age of 20 he became deeply inspired by the book "Light on Yoga" by B.K.S.Iyengar. He began practicing Yoga, incorporating Yogic and Tantric techniques into his own daily sadhana practice, as well as adopting the eight-limb concept of Ashtanga Yoga as explained by the sage Patanjali.
For over 3 years Matej lived and traveled in India spending extensive time in Mysore studying with Shree Jayakumar Swamishree and Shree Bharath Shetty. He is inspired by Hindu mythology, tantra, and the power of bhakti. He also dedicates his time to the studies of shamanic healing related to different countries including ritual practices from the indigenous cultures in Central and South America. He recently spends extensive time every year in the rainforests of Peru partaking in devotional practices to deepen his knowledge of shamanic healing.
Matej is known world wide for his very accomplished asana practice along with his ability to ever refine the more subtle practices that comprise yoga. He has shared his experience through workshops, retreats and classes since 2001 in Cambodia, China, India, Japan, Malaysia, Nepal, Africa, Singapore, Slovakia, Spain, and Thailand.
He teaches all levels of yoga with equal dedication and passion, promoting spiritual and mental inquiry to cultivate personal manifestation. He is devoted to Mother Earth, environmental and ecological solutions, social justice and peace. Matej is the founder of Shrivatsa Yoga – a unique method of realizing the full human potential through Yoga as the vehicle.
The body is the temple of the spirit. In addition, the body is also an excellent tool with which we learn the outside world. When our body is strong, healthy and flexible, we feel ourselves better. To feel good, we must regularly take care of our body and pay enough attention to it. Therefore, it is important to choose the type of exercise that is carefully designed, treats and brings long-term beneficial effects on the body.
Exercising – taking care of yourself. Movement is a natural remedy for our body and spirit. With the help of a comprehensive set of exercises, you can open up new dimensions and work on the qualities that develop its personality. These qualities, such as patience, determination, humility, devotion can also be used in other areas of life. Exercise is close contact with oneself – a ritual in which everyone can participate.
Balance movement is a method that works with all levels of students – from beginners to advanced practitioners. This combination of yoga, rhythmic gymnastics and martial arts is based on the experience of its creator, Matej Jurenka, who has been working with the body for more than 20 years. The balance of movement, however, is not only focused on the material body, it offers an integrated approach to a person, including the useage of diet and meditation.
Workshops Matej Jurenka for CYF2020:
Basic balancing skills
In this workshop we will learn most important basic principles which are substantial for any balancing positions. This will include positions standing on one leg, as well as inversions such as headstand.
Hip Flexibility – Opening your hips
In this workshop Matej will introduce a routine that will help you to improve your hip flexibility greatly. From a good warm up, moving step by step into more advanced poses we will learn the important principles of hip mobility and stretching.
Pranayama, Sacred Mudras, Meditation and Sun Salutation
In this workshop we will study the breath and how to use the breath to achieve a higher state of awareness; special positions of the hands and fingers to reach the geometry of sacred mudras, a guided meditation and sun salutation to warm up the body. This morning workshop is great to start the day with!