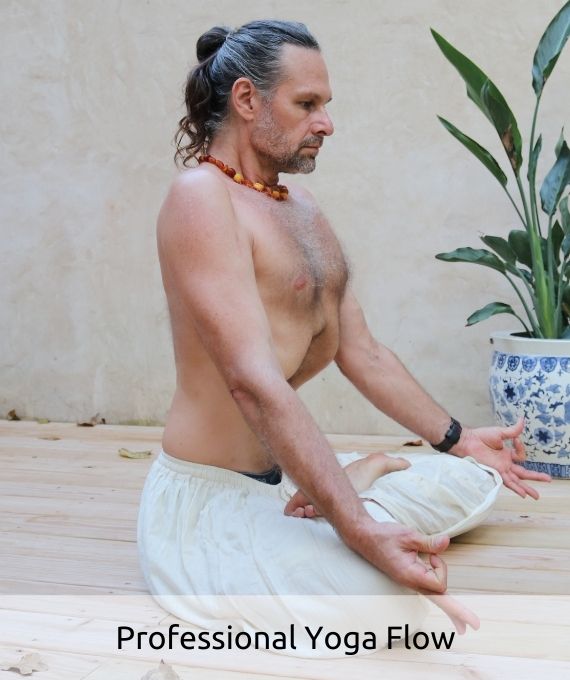 Andrew Eppler
Yoga teacher

Andrew Eppler
Andrew Eppler has been practicing and teaching Ashtanga Vinyasa Yoga for over 30 Years. He is the owner and director of Ashtanga Yoga Studio in Norman Oklahoma USA. Andrew has studied with Sri K. Pattabhi Jois, Sri BNS Iyengar and many of the senior western teachers of Ashtanga Yoga including David Williams, Nancy Gilgoff, Danny Paradise, David Swenson and others.
Beginning his daily yoga practice the age of 14, yoga has been his lifelong passion. Andrew teaches with kindness and respect for each individual's needs and the inherent wisdom we all have within our own bodies. While working within the traditional framework of Ashtanga Yoga, Andrew enjoys sharing ideas about yoga that are both traditional and contemporary. For over 20 years Andrew has considered BNS Iyengar from Mysore to be his primary Indian teacher. Because of this, his approach to the practice has always been different from mainstream Ashtanga. His instructions from his teacher have not been "never change the sequence of postures" but rather "teach this beautiful system of practice in a way that transcends culture, language, religion and politics and try to share it sincerely and kindly with as many people as possible."
Andrew's teaching is a synthesis of ideas and techniques he has learned through years of traveling and teaching in many countries. Some of the influences in Andrew's approach to asanas include Myofascial stretch, Thai Massage and Chiropractic techniques. He sees yoga as a life-long exploration and has always collected safe and effective methods for creating balance, relieving pain, and moving deeper into the postures.
Andrew is also a magician and uses magic and illusion in his workshops to illustrate some of the philosophical ideas of yoga. While staying grounded in the roots of Ashtanga Vinyasa Yoga and at the same time drawing from many sources of inspiration and technique from all around the world, Andrew's teaching encourages students to create their own healing, joyful, evolving, sacred, lifelong yoga practices.