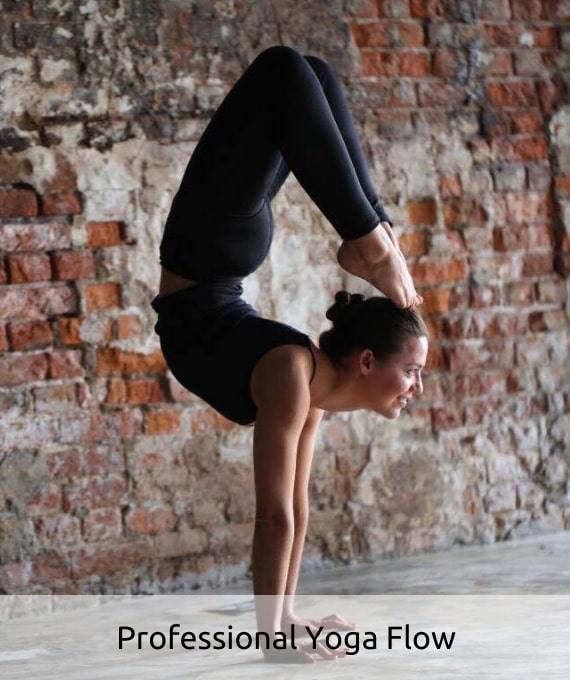 Alena Tikhonova
Yoga Teacher

Alena Tikhonova
Alena Tikhonova graduated at the Faculty of Philosophy of Moscow State University with a specialization in Eastern philosophy.Alena has been practicing yoga since 2003. She started doing yoga at the age of 18, when she just entered the Faculty of Philosophy and decided that classes in ancient practice would help her understand the meaning of life.
She has been teaching since 2006, for more than 14 years.
"I started practicing yoga at a fairly young age – eighteen years old. It is difficult to remember what was the impulse for starting classes, but I was always sure that it was my vocation. Karmic developments, apparently, attracted me. If you believe that each person has a certain Supreme teacher, then mine leads me with a confident, firm hand – so that there is no chance to turn away!"
The beginning of her journey clashed with days of Nagatra Kamat, who taught at the cultural center at the Indian Embassy in Moscow.
"So, my first Teacher was the handsome Indian Hagendra Kamat, who conquered me with his dexterity and flexibility. Yoga imperceptibly flowed into my life, forcing everything out of it, as it turned out, unnecessary. And soon both Yama and Pranayama began to seize my attention more thoroughly. Yoga has become for me something that you don't think as of waste of time, because this is life! Then I established my desire to teach."
Alena was trained at 4 levels in the system of Universal Yoga by Andrey Lappa.
"Then another Teacher came. I attended the seminar of Andrei Lappa, and it was just a revelation. Again I affirmed my desire to teach Yoga, because it often seemed to me that if people would read the same Yoga Sutras, many of their internal problems would be solved! And now I can tell them about it! But, as a Yoga teacher, I was hit by an extremely widespread and therefore very sad situation – I didn't tell anyone about any Yoga Sutras, I just became an ordinary fitness instructor teaching triconasana. The Jivamukti Yoga teacher training was a revolution for me! Sharon and David said – teach Yoga, not fitness, bring the essence of Yoga to people!"
In 2010, she studied in New York with Sharon Gennon and David Life. Alena certified as a teacher of Jivamukti Yoga.
She listened to 1200 hours of teacher training in the standards of the American Yoga Alliance.
She studied the Apnea Yoga methodology with Alexander Dudov. This method is a combining yoga and breathing techniques in free diving.
She studied Thai bodywork techniques from Mukti Michael Barnes (LA, USA).
She completed the basic course of Anatomy Trains by Thomas Myers in Amsterdam and the specialized course Anatomy trains in Motion by Karen Grunter, Switzerland. Alena attended the 100 hour course of Thomas Myers Anatomy Trains for Yoga and the 30-hour course of Anatomy in Motions by Harry Words.
She completed the Functional Movement Mintz Flow Academy course.
She studied the Psychosomatics course from A. Sandomirsky and the hypnosis course at the Moscow School of Hypnosis.
Alena studies modern methods of the body work from leading world experts such as Ido Portal and Michael Pelegrinno.
She writes articles and holds joint seminars with the Russian Yoga Journal, participates in International Yoga Conferences.
ALENA TYCHONOVA'S CLASSES AT CYF 2020:
"MAGIC TOUCH" – CLASS ON ART OF ASANA'S CORRECTION
"Tell me and I will forget, show me and I will remember." You can hear the technique of performing the asana many times, but really understand it only when the body "from the inside" hears this position. Often this takes years of practice, and sometimes the accurate touch of a teacher can shorten this path to the moment. Correction is not sretching out when we "push" ourselves into the desired position with someone's help. Correction is a delicate indication of direction, not in verbal language, but in the language of the body itself.
The workshop will combine the unique correction techniques by the leading masters of Jivamukti Yoga, it also will include many years of experience in teaching and studying the famous Anatomy Trains in Motions Thomas Myers.
The information presented at the master class will be useful and interesting not only to professional instructors. Due to interactivity the master class will be also interesting for practitioners who want to understand the logic of building poses and find their "blind" zones in them.
FREE MOTION
Our body is made to move. Each new movement creates a new neutron bond, we are truly conscious only when we learn something new. But as time passes, even those poses that once required concentration and awareness become habitual and are performed automatically. We use the usual muscle groups, the usual patterns of movements, the same neural connections, the same habits and thoughts … And so, instead of awareness and freedom, we again exhaust ourselves into routine and automatism, while our mind is capable of infinite creativity, and the body is capable of an endless variation of movements!
This workshop is not about how to sharpen already learned poses. We will try to go beyond the usual patterns of movement, we will move in a completely new, unusual way, in unusual directions, interacting with each other. The purpose of the workshop is to turn off automatism, open up to the new and fill every movement with awareness!
ACTIVE FLEXIBILITY. SPLITS