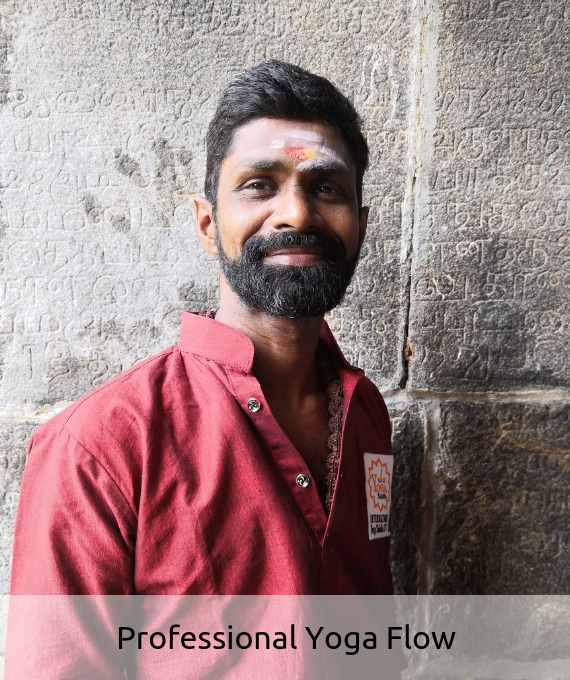 Acharya Murugan
Yoga teacher
Acharya Murugan
Acharya Murugan is a doctor of yoga and marma. He has got his ashram in Sri Lanka where the traditions of passing knowledge about yoga and the art of marma are strictly observed. Acharya Murugan practices yoga from an early age, a real yogi in the full sense of the word. Yoga Acharya Murugan was a senior disciple of the honorable guru Swami Sidananda Saraswati, living next to the teacher for 9 years, it was he who received all the blessings of the teacher to spread this unique knowledge around the world.
Acharya Murugan has been teaching yoga for more than 20 years. To each of his courses Acharya Murugan takes very seriously, performs austerities, especially prepares for the initiation process (Guru-Diksha), after which students take priceless knowledge of yoga as a great art of healing the body and soul.
Every day Acharya takes in the ashram several dozen people for treatment with marmerotherapy, which brings the strongest results, prepares international teachers for authentic traditional yoga and specialists in marmerotherapy.
The art of marma is the science of marmas, vital points of the body. This is a huge field of knowledge that exists for more than one millennium. Dr. Murugan represents the Tamil branch of knowledge transfer, originating from the sages of Agastia and Bogar.
Acharya Murugan is the founder of the international center Yoga Siddhi. The yoga center Yoga Siddhi with two main headquarters in Sri-Lanka and Russia. The mission of the foundation is to continue and distribute the traditional yoga techniques obtained from previous generation of yogis and bringing up the new generation of yoga teachers worldwide.