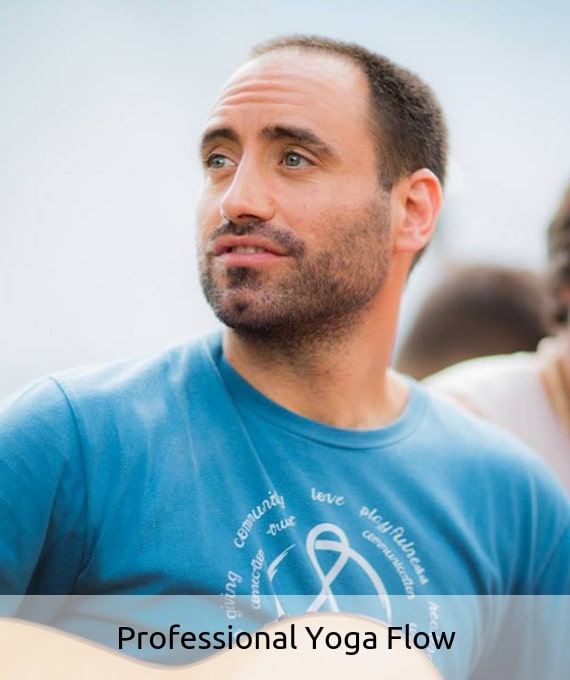 Pau Castellsagué
Yoga teacher
PAU CASTELLSAGUÉ
The Spaniard Pau has begun his spiritual journey in 2005 with his first trip to India and meeting with teacher Soma in the mountains of Navarra, which radically changed his life. He left the career of a journalist and devoted himself to yoga. Inspired by his younger brother Wari Om, Pau, together with him and his sister Mireille, founded the Omshanti yoga studio in Barcelona in 2005. And from 2011 every three years they organize the Barcelona Yoga Conference, which is an international platform for teachers and yoga masters.
Yoga was a real internal revolution for the Spaniard. Acro-yoga and Thai massage have become for him a natural harmonious step in his development. Akro-yoga was a kind of catalyst, an explosion that allowed him to travel the world, hold seminars and trainings.
For many years, his passion for massage has repeatedly led him to the village of Lahu (northern Thailand) and the House of the Sun (Evia, Greece), and, finally, he was officially approved as a teacher of the Thai massage school "Sunshine Network".
The main goal of Castelsgau is to bring the spirit of Yoga to all corners of the world.