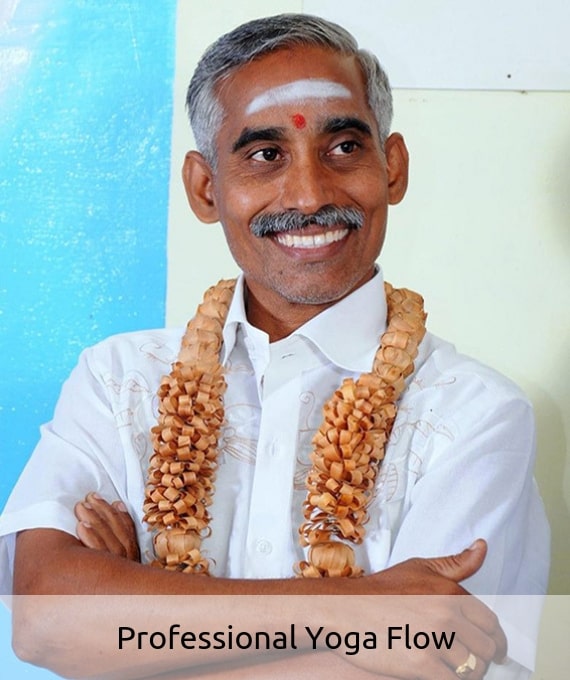 Munusamy Madhavan
Yoga teacher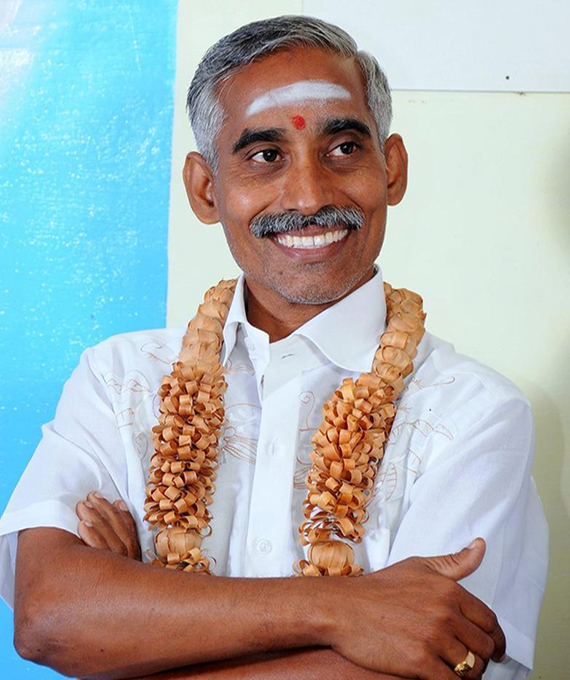 Munusamy Madavan
Munusamy Madavan is a true connoisseur and custodian of the culture and traditions of India. At the moment he is the director of the Indian Institute of Yoga and Yoga-therapy Vivekananda.
As a child Munusamy watched with interest his father and was very eager to do poses as well, "copy" every movement. Only when the boy was 13 years old, the parent undertook to teach him the ancient practice. He helped in the detachment of his son's asanas, gave him the necessary literature.
In 1988, after graduating from the Ayurvedic College in Chennai and having received the education of a doctor of Ayurveda, he began his career in the company where Ayurvedic medicines (city of Erod) were made — Chavanprash, powders, all kinds of pastes and tinctures.
Over the years, Madavan still attracted more to the therapeutic aspect of yoga, and he decided to continue his studies at the Vyasa yoga therapeutical university, which as a result gave him the opportunity to open a yoga center in his hometown of Karur.
He studied a lot more and went on teaching in the Shivananda Yoga Vidanta Ashram (TTC, Advanced TTC). The teacher received a very welcome initiation from Swami Chidananda, a follower of Swami Sivananda.
Now Madavan is an expert in pranayama and yoga therapy, since he has been practicing for more than 35 years, 25 of which teaches students who often take first places at the International Yoga Festival under the Swami Gitananda Ashram in Puducherry (Pondicherry).
Yogin constantly participates in seminars and conferences around the world, trying to share his knowledge and experience, received by great effort and perseverance!
Being a certified expert in the field of ayurvedic medicine, Madavan helps people with different diseases, gives valuable advices on lifestyle and self-perception!