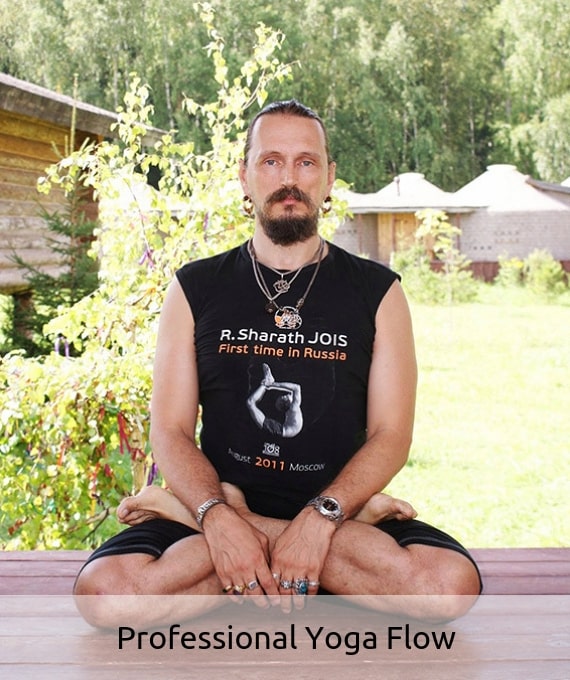 Mikhail Konstantinov
Yoga teacher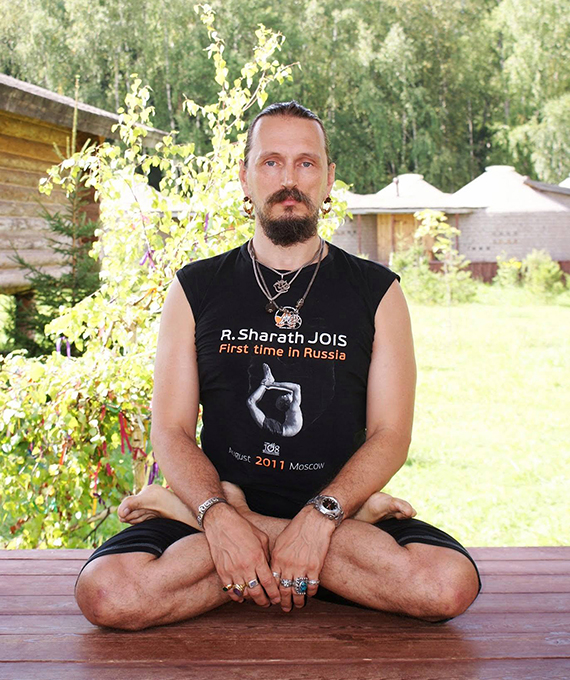 Mikhail Konstantinov
Mikhail Konstantinov is a true yogi who is familiar with yoga practice for more than 39 years.
Gathering a bit of knowledge about yoga even back then in Soviet Russia, Mikhail clearly knew where he should move through life.
First, back in 1999, he graduated the course on bioenergetics practices of Juna Davitashvili.
Since the beginning of 1997, Konstantinov was practicing at the Iyengar Yoga Center in Moscow. Here he decided to chose the direction of ashtanga vinyasa yoga of Sri K. Pattabhi Joyce for his path.
Just two years later Konstantinov became co-founder and one of the main mentors of Ashtanga Yoga Center of Moscow, in 2003, based on this center, founded the Teacher Training Course. More than 250 yoga teachers have graduated from it and now they work in sports halls and yoga centers in Russia, Ukraine, Britain, Canada, Germany, Kazakhstan, Australia, India.
In 2003 under Konstantinov's foundation the first specialized magazine "YOGA" was founded in Russian, the main editor of which he was.
In 2005, he was blessed by Guruji Shri Shailendra Sharma in Govardhana (India). Guruji Shri Shailendra Sharma is a yogi and guru of kriya yoga, pranayama and mudra, which are aimed at the exit of the human mind beyond the body; comprehension of their immensity as a single Consciousness, manifesting itself in everything that exists.
In 2007 he personally received from Guruji Sri K. Pattabhi Joyce the right to teach the traditional ashtanga vinyasa yoga.
From 1997 to 2007, Mikhail took part in more than forty seminars of all the leading teachers of the CIS and the world — Andrei Lappa, Andrei Sidersky, Kali Rey (USA), Gabriella Jubilaro (Italy), Sandor Remet (Australia), David Life and Sharon Gannon (USA), Bryan Kesta (USA), Bal Mukund Singh (India), Faeka Biria (France), Dominique Corigliano (USA), Leonid Garzenshtein (Moldova), Reinhard Gahnthaller (Switzerland) and others.